Rademakers gallery
DURING THE SUMMER JAM (20 JULY - 25 AUGUST) WE'RE OPEN EVERY WEEKEND
Saturday: 12:00 - 17:00 hrs.
Sunday: 12:00 - 17:00 hrs.
​
It is always possible to give Pien Rademakers a call on her mobile +31642302293 to make an appointment outside the opening hours.
KNSM-Laan 291
1019LE Amsterdam
Main: +31 20 622 54 96 (only during opening hours)
Mobile: +31 642 302 293 (Pien Rademakers)
Email: info@rademakersgallery.com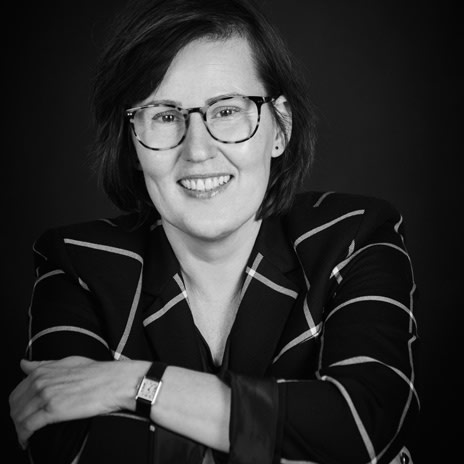 Photo by Carli Hermès
---
After finishing my study Art History I commenced directly with my working life as a gallerist, I have aimed to engage with the world.
I was raised with a salutary vision on gender equality, so from day one in the history of Rademakers Gallery, the work of female artists has had all the attention it requires and deserves. Although this might sound self-evident, the Gallery proved to fulfill a pioneer's role. When I started out, female artists obviously made just as significant, innovative and high quality work as their male counterparts, yet they mostly lacked a correspondingly fair representation in galleries and public art institutions.
From the day Rademakers Gallery was founded, I have been dedicated to moving female artists and their work to the center of my presentation programme, encompassing traditional art techniques as well as photography, fashion and design. Meaningful choices have secured the focus on supporting female artists in their development and growth.
In addition, I am committed to present a balanced and accessible exhibition and programming schedule that strengthens the position of all artists I strongly believe in. In doing so, the Gallery functions as a platform for discovering talent alongside presenting eminent artists - in Amsterdam and throughout the world, in narratives of their works which are invariably presented more associative than dogmatic.
We participate every year at several Art fairs like PAN Amsterdam, Pulse Miami, Photofairs San Francisco, Salone Milano, KunstRAI, Volta Basel, Art on Paper and Big Art Fair.
Rademakers Gallery supports: The Rijksakademie Amsterdam
And is friends with the Rijksmuseum Amsterdam and Stedelijk Museum Amsterdam