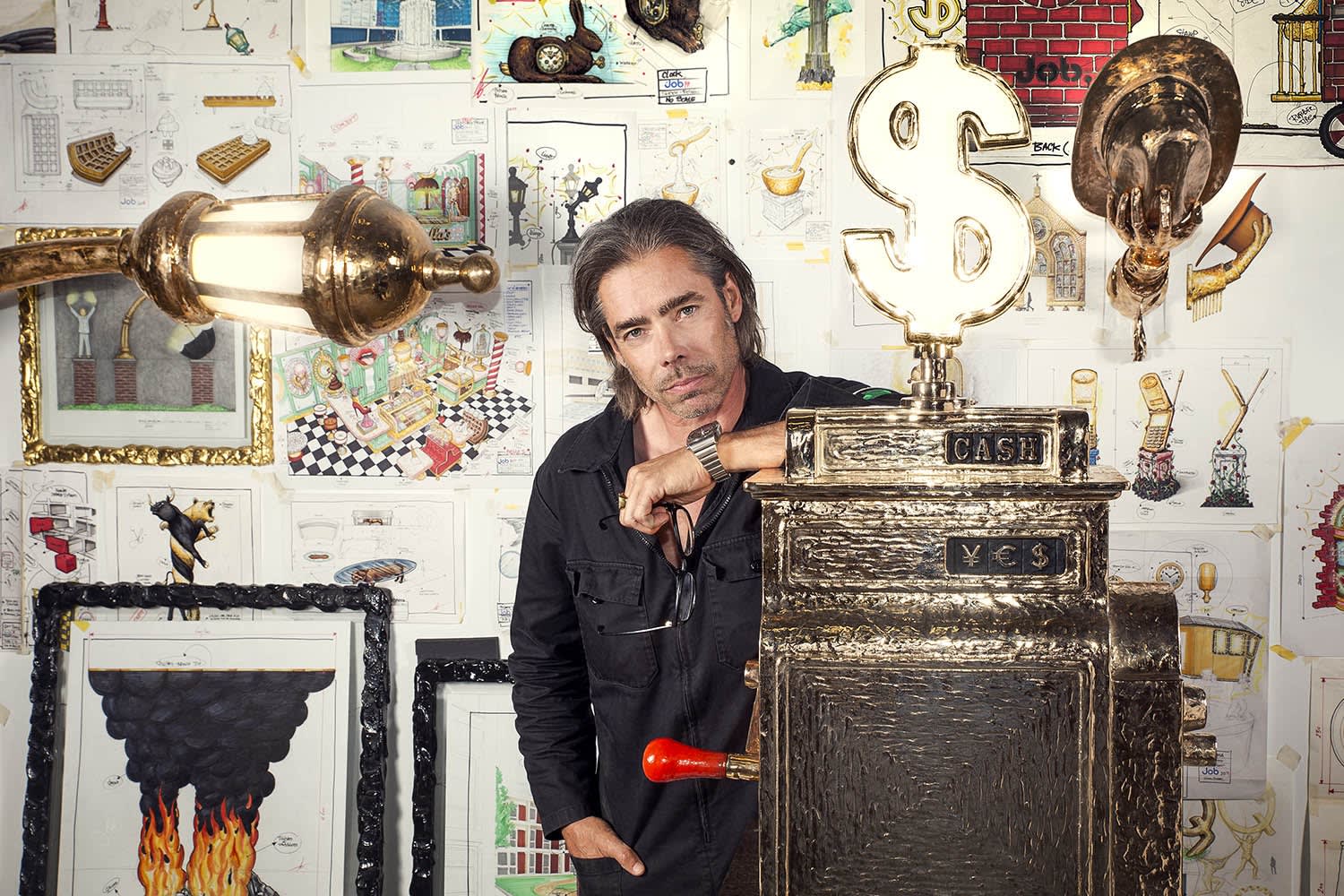 Auteursrecht: www.loekblonk.com
Dutch design by Studio Job
Studio Job was founded in 1998 by Job Smeets (1960), born in Hamont, Belgium. He studied at the Design Academy Eindhoven and is currently based in both Belgium and The Netherlands.
Studio Job, pop art caught in bronze
He redefines the applied arts for the contemporary age. With his unique and innovative sculptures, he combines an extraordinarily high level of craftsmanship with extreme ornamentation, while also managing to give his designs a humorous twist. He references both the traditional and the topical, the organic and the artificial. Studio Job's work is widely collected both in the private and public sectors. His designs are added to more than 40 museum collections all over the world.
Collections:
Rijksmuseum - Amsterdam
Stedelijk Museum - Amsterdam
Groninger Museum - Groningen
Cooper Hewitt - New York City