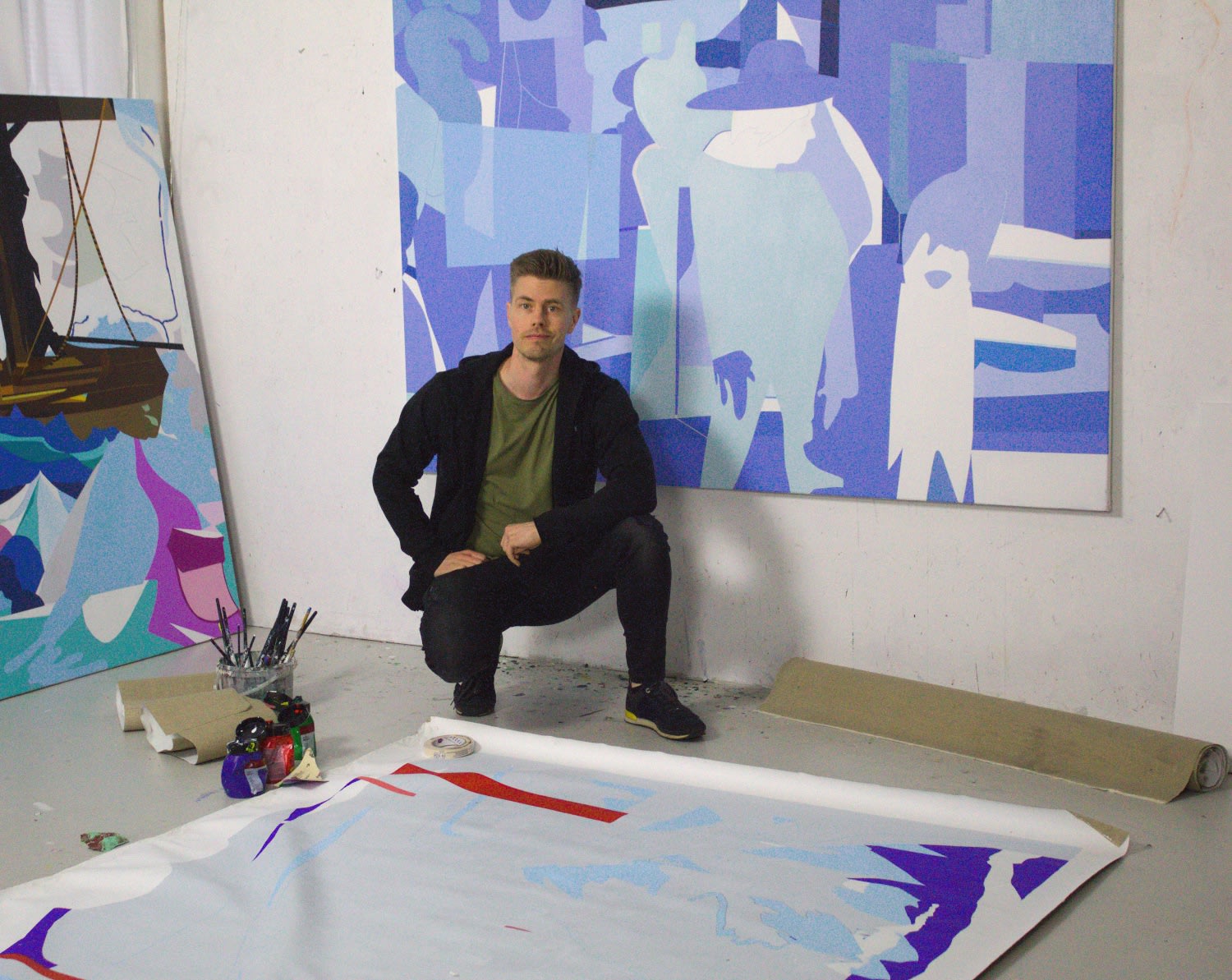 Jouni Toni
Jouni Toni (1984) was born in Finland and currently lives and works in Tampere, FI. He graduated from Kankaanpää school of Fine Arts in 2010, and was a resident in Rijksakademie van Beeldende Kunsten in 2014-15. He was a recipient for the Royal painting prize in 2015. Toni works mainly in the area of painting that sometimes in his practise also takes shape of three-dimensional objects or digital animation. His works are included in private and public collections both in Finland and Netherlands ea. Helsinki Art Museum, Finnish Art Society, DELA and UMC collection.
Exploring Realms: Jouni Toni's Surreal Tapestry
In Toni ́s paintings, experiences, memories, observations of the surrounding world, and unexpected juxtapositions are turned into the language of the painting and take shape to fit the painting object's frame of reference. The world reflected in his works is populated not by specific people or objects, but rather by characters and archetypes condensed from memories and experiences, real or imaginary. The tangible materiality of the paintings anchors them in the present moment and space. At the same time, their imagery operates free from the limitations of the laws of physics. However, the aim is not to create windows into other realities but to construct a subtly guided experience in which the viewer is present alongside the paintings as a complementary and essential component.