For the fifth year in a row, Rademakers Gallery presents 'SOFT'! on September 1st 2022. 'SOFT!' is a group show unified by a fascination for textile in all kinds of colors, materials, and shapes. For the exhibition SOFT! Pien Rademakers chose young talents and established artists who have common ground in terms of the medium, but their chosen techniques, and outcomes are surprisingly diverse. This exhibition will feature new artworks by Joana Schneider, Mae Engelgeer, Yamuna Forzani, Antoine Peters, Kiki van Eijk, Sampat Studio, Simone Post and Nina K. Ekman.

Pien Rademakers – Owner & Curator of Rademakers Gallery - on her first love: "Textile is about feeling and touching, it is what you wear every day, it is the first layer on your skin. This year's SOFT! edition will be more experimental than previous exhibitions with a special focus on sustainability and the use of recycled textiles. At Rademakers Galler,y we are driven by an urgent passion for taking care of the world we live in.'

Dutch Design Award

"I would like to highlight that Yamuna Forzani, Antoine Peters, Marcos Kueh and Simone Post are all nominated for a Dutch Design Award given out by the Dutch Design Week in October 2022. I am very proud, and especially for Antoine who transitioned from the fashion world into the art world and his contribution in the field is already acknowledged.

Mae Engelgeer
At our first Soft! exhibition we presented Mae Engelegeer's VIVID wall textile panels; a jacquard woven double fabric with ribs and acoustic properties and a paper front layer and a graphic pattern made from loosely constructed yarns. For this edition of Soft! Engelegeer is presenting a semi-transparent version of the VIVID panels focusing on the lightness of the paper yarn. They have their own colorway, sizes, and an altered graphic drawing which creates a more rounded feeling. They come in a natural version named CLOUD and a dark-toned blue version named DIM.
The Vivid pieces complement the other works that will be on show, a small collection of wall pieces made from leftover fringes from Engelgeer's colored ISHOKU tatami pieces. These pieces are assembled onto thin steel in a minimal, graphic, and playful way showing appreciation to waste material.

The ISHOKU tatami panel and the Lavish wall panel show Mae Engelgeer's vision and skill in combining materials, creating structures, color ranges, and graphic atmospheres. Engelgeer shows what she has become known for: tactile and ingenious architectural wall hangings with complex, layered compositions. For this, she uses high-contrast materials, subtle color combinations, and graphic patterns, as can be seen in the Rainbow panels or the Dazzling Blue Class panels. In this way, Mae Engelgeer plays with colors, patterns, shapes, and structures that together form the ingredients for a meditative, zen-like Japanese interior.
Lastly, Engelegeer's love for yarn is shown in the round Ojitos, a wall Charm made by Colombian artisans built from twisted figure yarns into round shapes with abstract patterns.

Yamuna Forzani
Yamuna Forzani uses abstracted, anonymized portraits of human bodies from the ballroom scene - the underground LGBTQ+ subculture that originated in New York City. Using recycled polyester and organic cotton with a double jersey knit technique, Yamuna tells optimistic stories in bright colors. It is her personal version of Utopia in which everyone from the LGBTQ+ community, of which she herself is a part, is accepted and represented.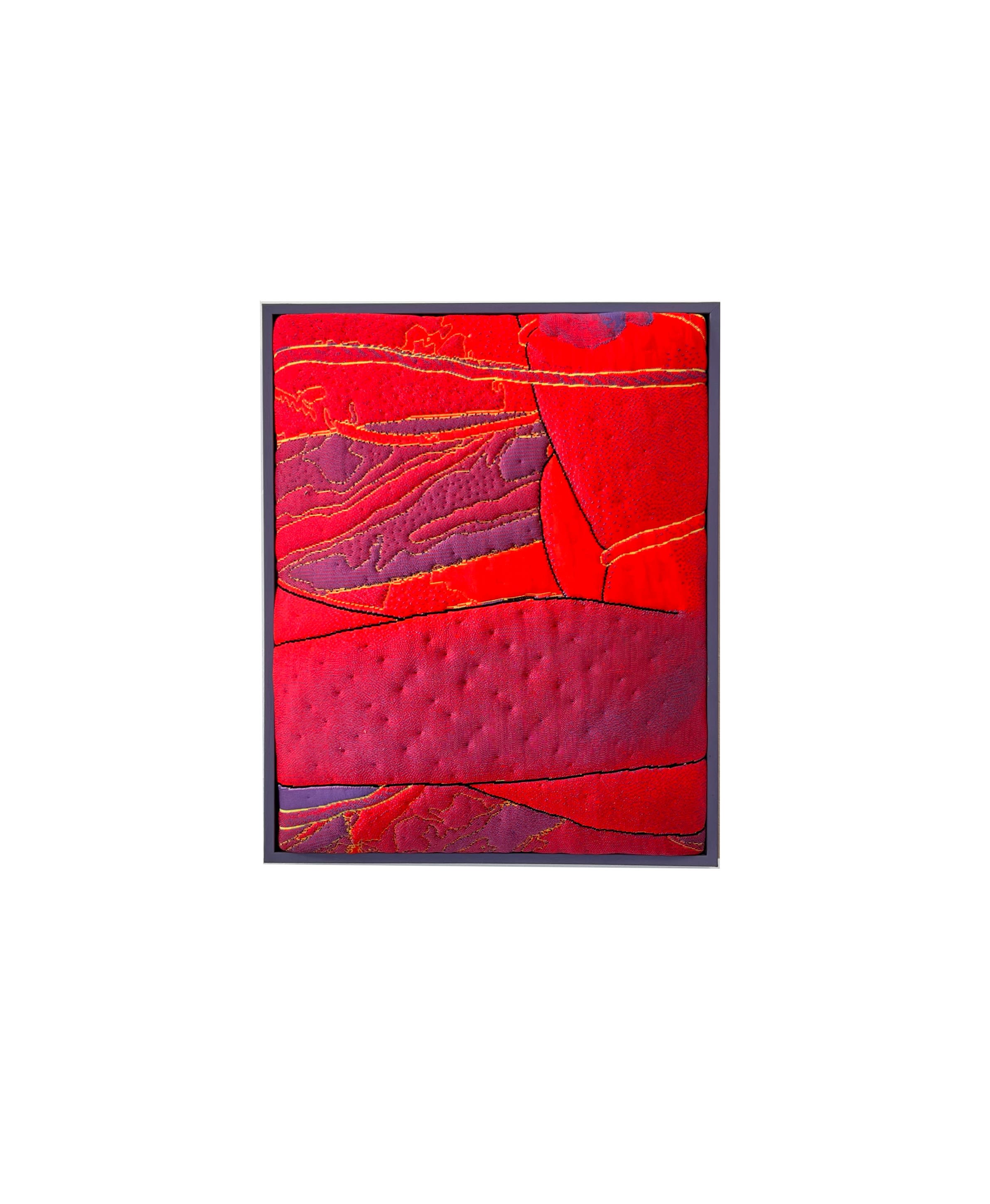 Antoine Peters

Antoine Peters is not a fashion designer in the traditional way; he mixes art and architecture with fashion and surrealism with popular culture. Wearable, unwearable, handmade, or machined, everything goes hand in hand in his playful, quirky, narrative, and layered world. Peters distorts clothes: stretched, repeated, cropped, and reconfigured, he surprises the viewer with his new visual language. Because Peters wants us to look at clothing in a different way, the world around us and ourselves, by playing with perception.

Kiki van Eijk


Kiki van Eijk's textile collages on display at SOFT! are truly experimental, made primarily of mixing wool, cotton, felt, linen, and leather. They are developed and crafted in both Kiki's atelier and the Lab of the Dutch Textile Museum. The designer departs from traditional textile techniques, introducing tufting for the first time with the aim of being as faithful as possible to her original 'sketches', a series of crayons drawings on cardboard and paper produced in that intuitive way of working so dear to Kiki van Eijk's practice.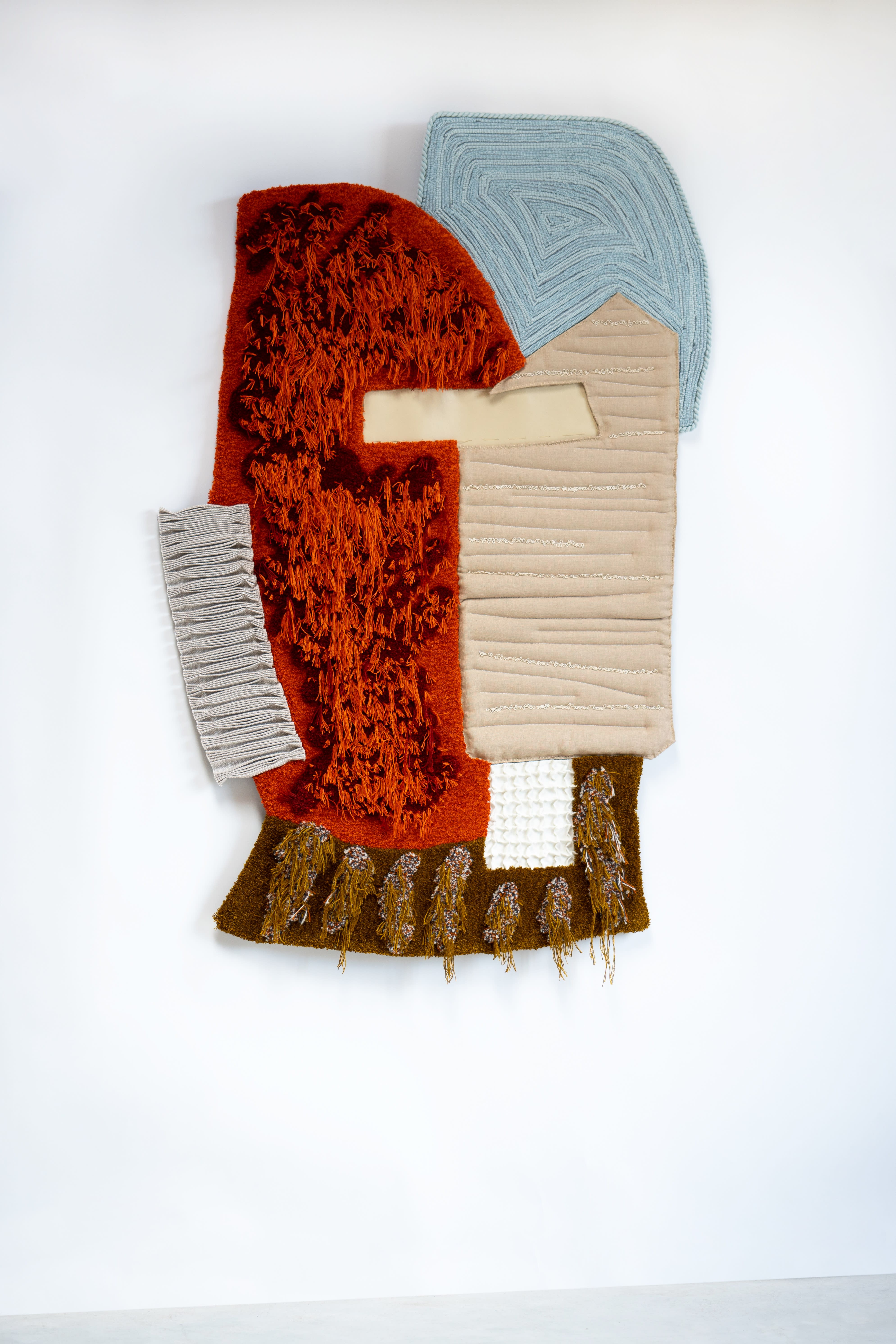 Joana Schneider
Joana Schneider at Soft! 2022 presents a freestanding sculptural installation resembling in size and form a cabinet. The life-sized cabinet replication is covered by a furry texture created from PET yarn. The form and texture of the sculpture are inspired on the one hand by the subculture of the furry fandom and their love for fur and on the other hand by the iconic figure and world of Polly Pocket that the artist grew up with. The furry surface emerges by carrying out a two-step transformational process. First, the general form of the cabinet is constructed from rope waste that repeatedly has been covered in different colors of PET yarn. After building the rough form of the sculpture, the furry quality of the sculpture was added. By cutting open the thick layers of colorful PET yarn a transformation from a smooth surface into a furry texture takes place. The furniture resembling a sculpture gains a colorful fluffiness that adds to the desired pop cultural and surrealistic element to it. This transformation carries the element of surprise produced by eventually revealing the definite color of the object.