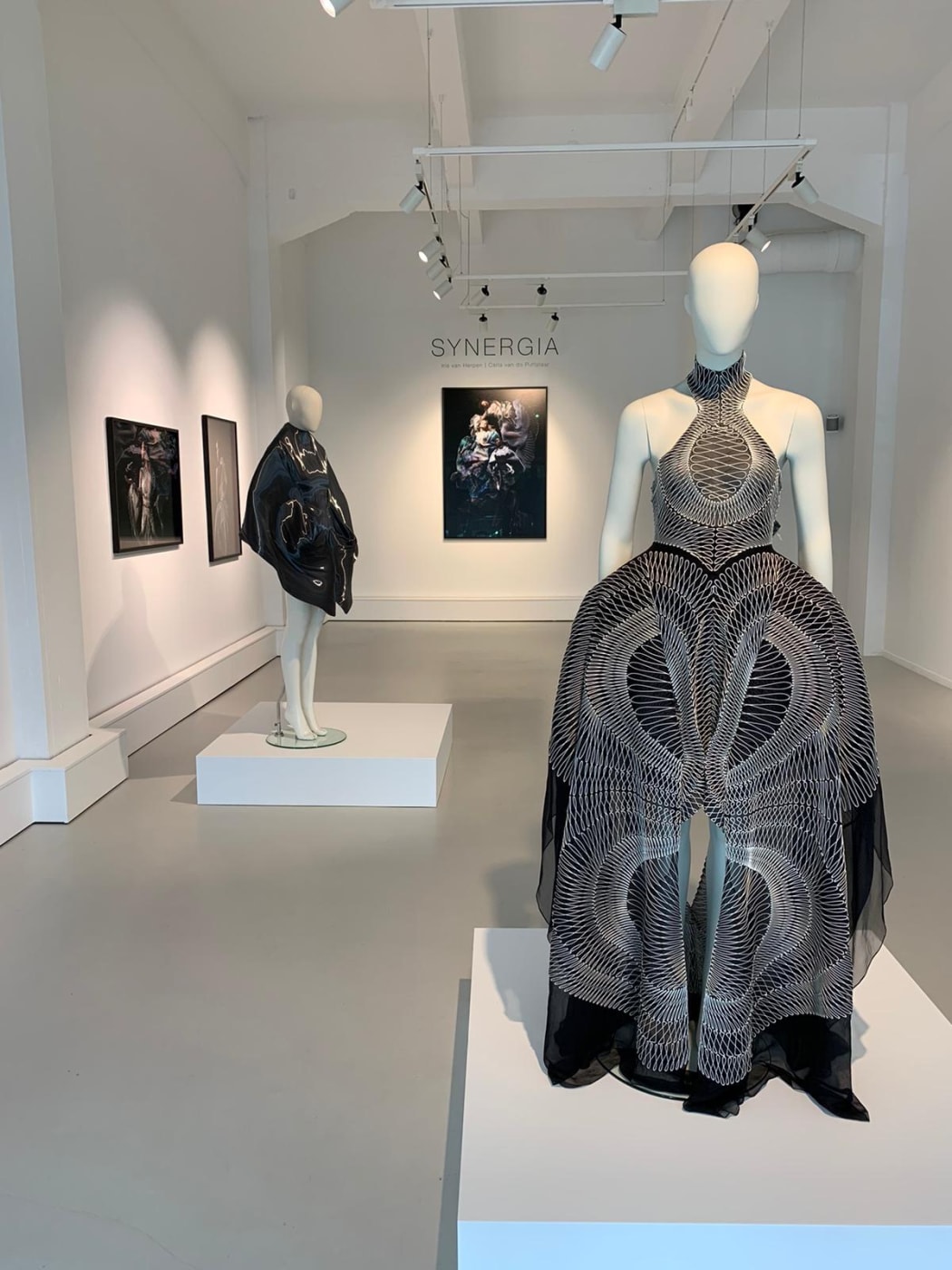 The collaboration is based on their shared fascination with the beauty, complexity and symbolic potential of both nature and the human body. Van de Puttelaar and Van Herpen express themselves in the real skin and in the textile second skin of the female body, in which shapes, textures, light and shadow and above all movement play a role. Graceful, sensual dancing movements at Van de Puttelaar, organic, powerful movement in the futuristic 3D textures at Van Herpen.
Van de Puttelaar's work is a direct reference to painters such as Rembrandt and Caravaggio, due to the use of natural light and the strong contrast between light and shadow that enhances the dramatic and sculptural effect of her images. Iris van Herpen's collections are inspired by magnetic forces, sound waves, cosmology, cellular structures and the infinite wealth of patterns and forms that you encounter in nature.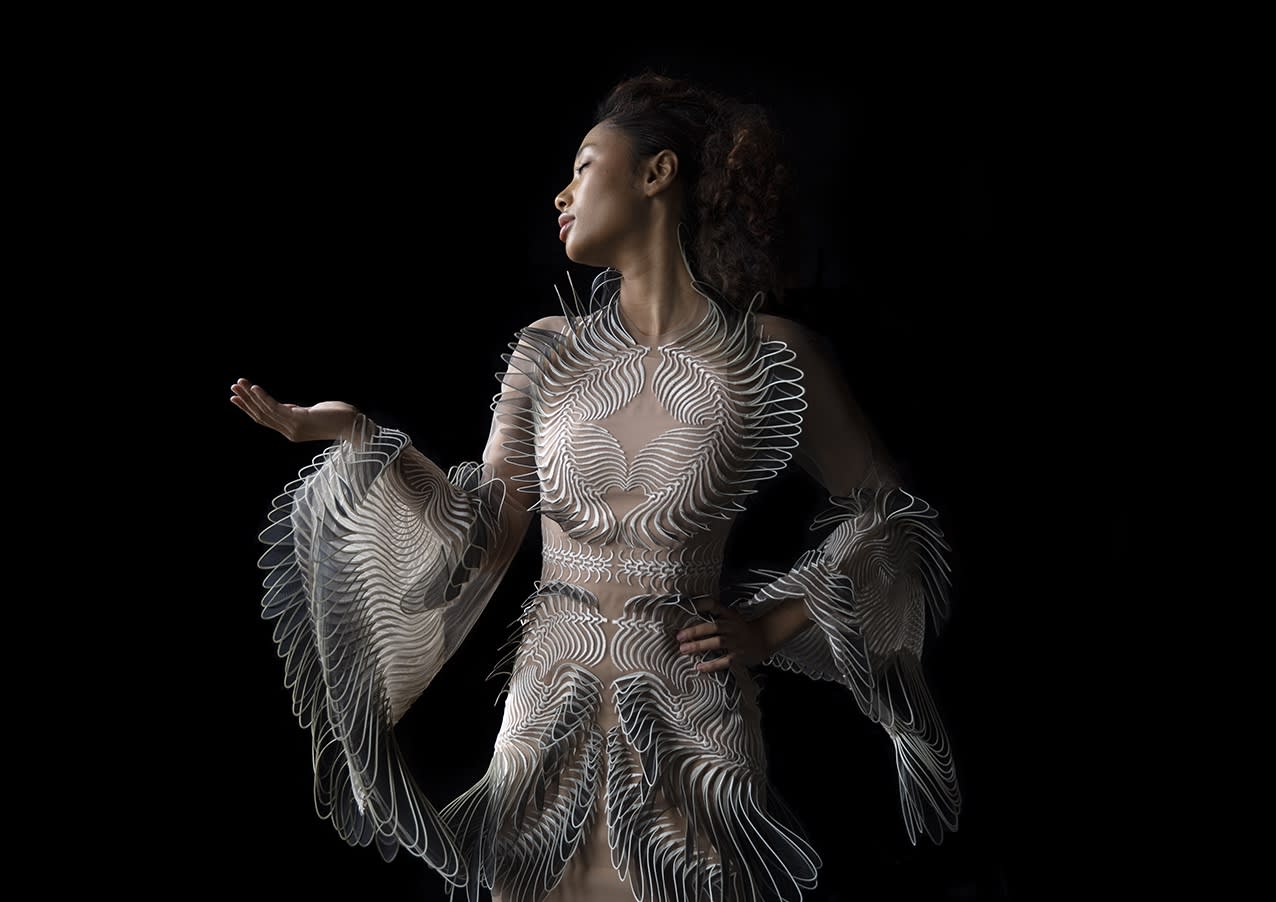 Baroque sensitivity
Pien Rademakers not only brings these two great talents together, she merges them in the photos of models whose garments reveal a baroque sensitivity: they are translations of movement, of spatial dynamics and of a spectacular use of light and deep colors on the skin and fabric. The graceful figures wrapped in Van Herpen's designs seem like mysterious creatures that emerge from the black depths of the ocean and light up for a moment. Or do these figures float in an infinitely dark universe shimmering like celestial bodies?
With this exhibition, Rademakers intuitively feels the zeitgeist. "In these uncertain times there is a great need for imagination and beauty, there is a great desire for romance, the baroque, the lavish," she says. With Synergia she bridges the gap between the actual fashion shows on the catwalk and the solidified movement in the photos that almost match reality.
Interested in the photos of Synergia? Make an appointment and visit the gallery.
The catalog Synergia is on sale for €15 at the gallery (with an essay by Lisa Small, curator European Art at the Brooklyn Museum),