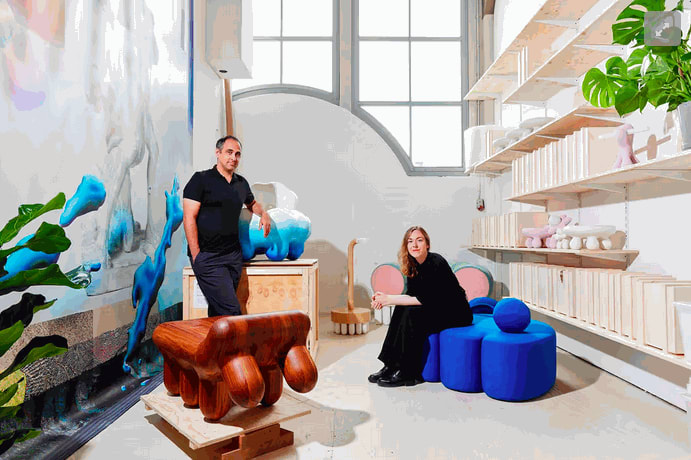 Picture: Pim Top
Supertoys Supertoys, Merle Flügge and Job Mouwen, is a Dutch-German art duo based in Rotterdam creating limited edition collectible objects, art furniture and light sculptures. The duo is known for their whimsical, playful and joyful objects, cleverly employing a variety of digital design- and fabrication methods. Supertoys Supertoys takes on a speculative approach infused with child-like imagination and daydreaming resulting in otherworldly, yet strangely familiar objects in a style they like to call 'radical cuteness'.
The art duo works between the digital and the physical world. In their design process they use virtual reality to sculpt the objects by hand. Imagining worlds beyond our world, they don't distinguish digital from physical space, nor imagination from reality, which illustrates their animist point of view that everything is connected to everything and imagination is just another reality.
When designing Supertoys Supertoys are driven to find objects with an expressive aura, endowed with their own tender personalities, objects to take care of and establish a sentimental relationship with. That's what they're after.